Tilengine
Tilengine 2.14: new SNES-style layer window
---
Release 2.14 of Tilengine adds a new layer window feature, based on the actual SNES hardware.

This feature extends original layer clipping that was already implemented in Tilengine. However, layer windowing is much more powerful:
can be set to normal o inverse: instead of clipping the outside, it clips the inside
color math with clipped region: the cut-out region can be set to one of three modes:

transparent: by default, the underlying layer can be seen where the upper layer is cut (same as classic layer clip)
solid color: the masked region can be filled with a constant color
color math: the masked region is set to one of available color blending modes, combining a solid color and the underlying layer
New example LayerWindow (https://github.com/megamarc/Tilengine/blob/master/samples/LayerWindow.c) allows to play with combinations of features:

Outside clipping, shows the underlying layer. Equivalent to classic "layer clipping"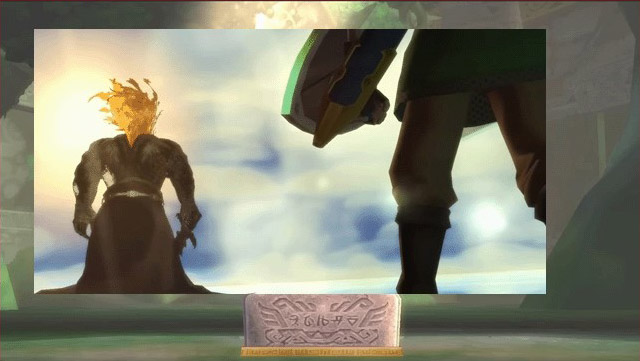 Inverse clipping (clips the inside) with blue color applied with blending function to the inner hole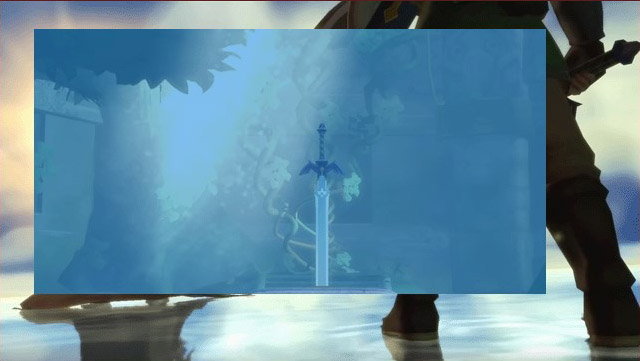 Using raster effects to modify the window edges on each scaline allows free-form clipping, the same trick used in Super Mario World where a circle and keyhole shapes scaled up and down to create a transition between layers.

These screenshots from new sample LayerCircle (https://github.com/megamarc/Tilengine/blob/master/samples/LayerCircle.c) allow moving a circle and change its radius to mask the main layer, filling the outside part with blue: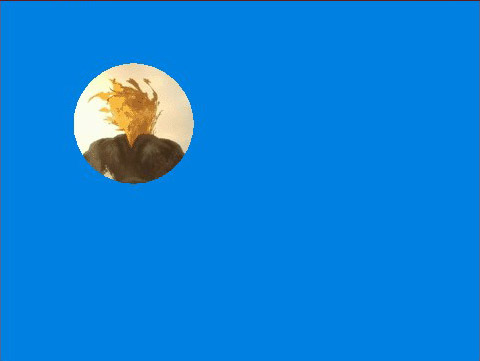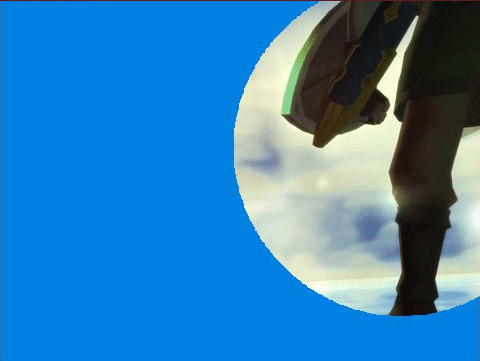 Files
Linux ARMv7l (Raspberry Pi, BeagleBone...)
687 kB
47 days ago
Linux Desktop 32-bit
705 kB
47 days ago
Linux Desktop 64-bit
698 kB
47 days ago